Nubyén Plumping Lip Filá Balm- Safe, Reversible & Alternative to Lip Fillers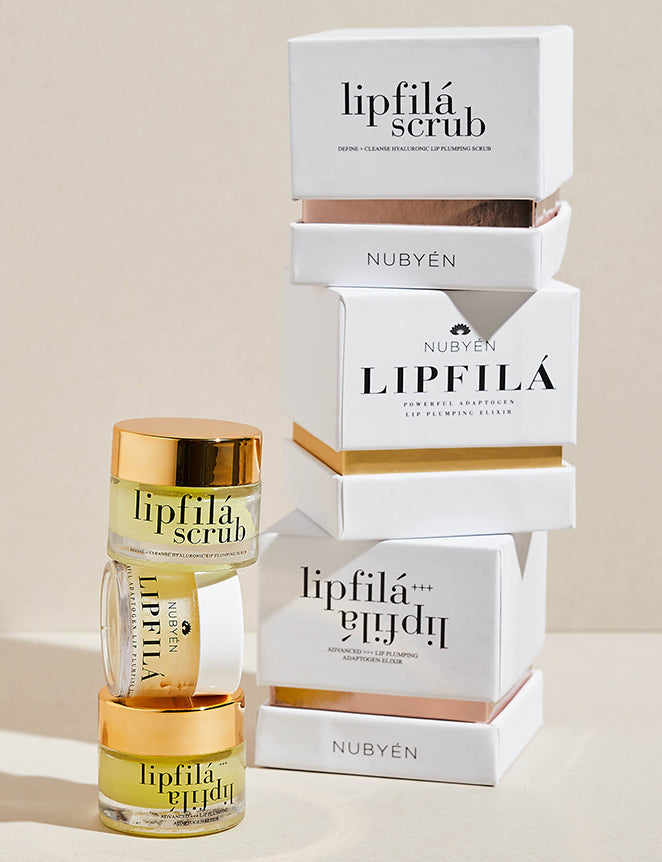 Want fuller lips instantly?
Use Nubyén Lip Filá for a truly plump kissable pout.
A powerful volumiSing adaptogenic lip plumping elixir,  to amplify the volume of your lips.
100% Plant-based natural ingredients- Cinnamon, Reishi mushroom, Lemongrass & AHA boost your natural lip colour, plumpness & fullness, keeping them supple, moist & healthy. 
Lip Fila, gives a clear supple non- glossed finish to lips. This product works perfectly with Super Nudes & Nubyen Nude.
This is a highly effective product, we advise that you use a small amount initially & then build-up for more of the desired result.
Vegan & Cruelty-Free
Created by a team of Medical Doctors & Clinical Scientists.
Clean: Free of parabens, phthalates & sulfates.
Feel the tingle, feel our glow.