Nubyen Vegan Botox alternative- Beautox Skin Beautifying Elixir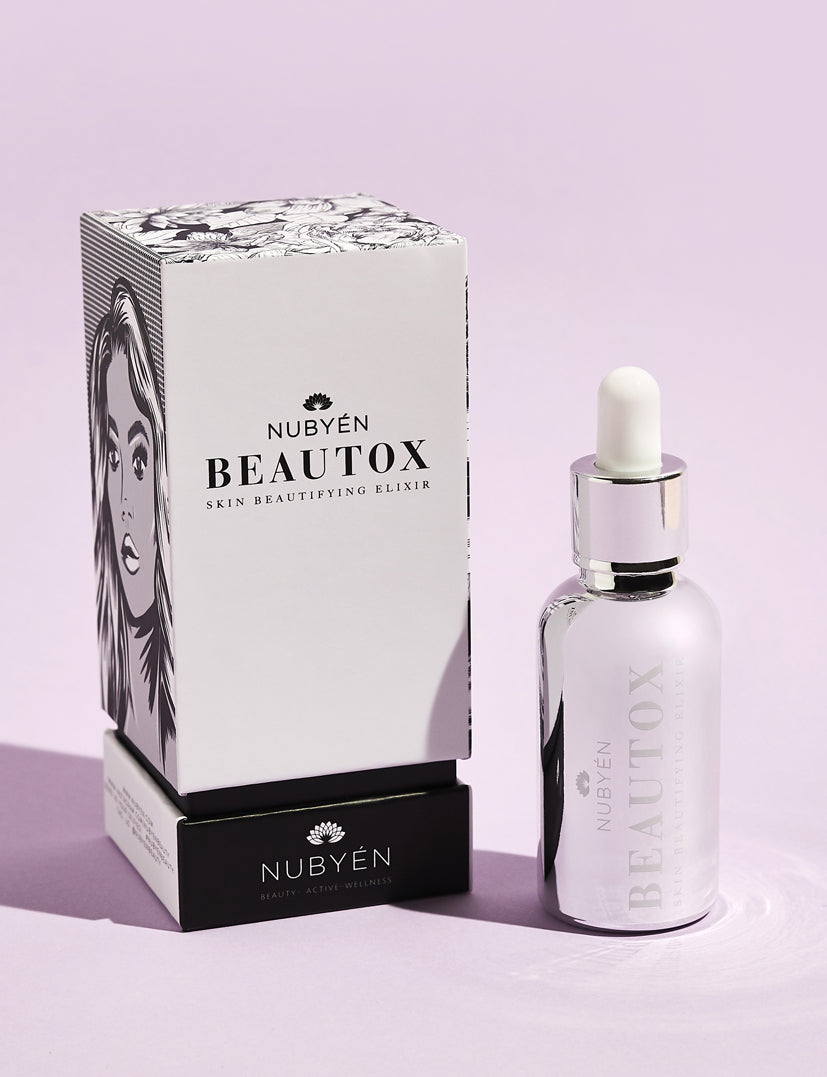 The innovative alternative to Botulinum Toxin (Botox), Beautox is the answer to safe, ready-to-use skin enhancement. Using only the best & most natural ingredients, Beautox uses powerful adaptogen amino complexes such as Niacinamide to initiate a reaction in deeper dermal skin cell layers, brightening & lifting your skin, leaving it with a visibly healthy glow.
Be reassured with this carefully manufactured, vegan product, designed by a team of qualified medical doctors and scientists in England.
Suitable for all skin types, from dry to oily, and even acne-prone skin types.

Clean: Free from Phthalates, Parabens, & Sulfates.

Vegan & cruelty-free
Sustainability
Made from fully recyclable light-weight glass jars.
Derived from sand & limestone.
Forest-friendly recyclable outer packaging.